President: Emily Redmond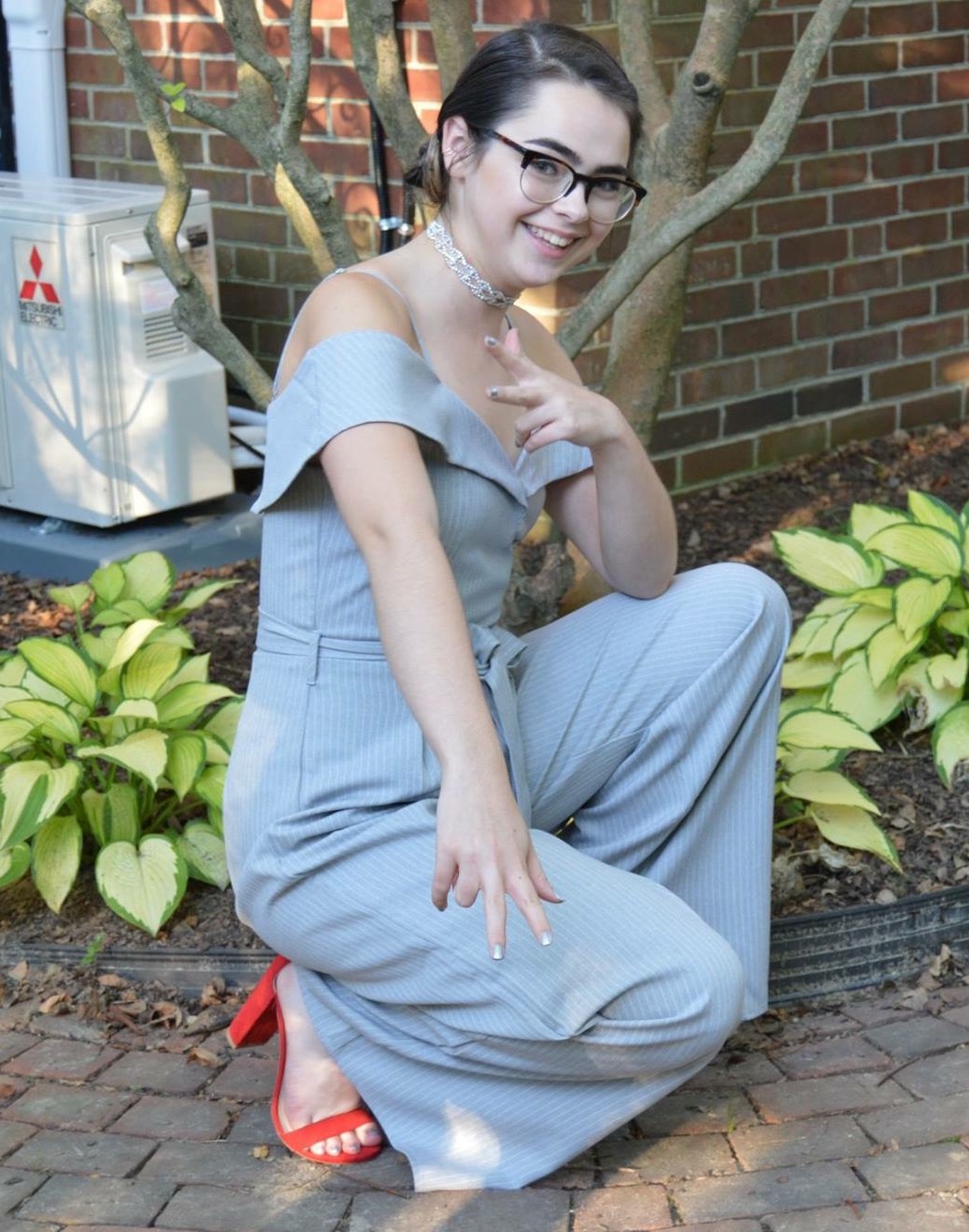 Salvete omnes! Due to certain astronomically awesome circumstances, we now have a Maryland NATIONAL PRESIDENT! With that said, based on our constitutional procedures for vacancy, as Vice President I moved into the office of President. Regardless, I am more than honored to be taking on the role of President and my goal for this year will be to ensure all types of ways for students to get involved with Latin, not just academically based. The board and myself have been working in many new, fun ways to involve Latin at our events, and I can't wait for you all to see the fun as well. If you have any questions or inquiries, please email me at emilyredmond35@yahoo.com.
E corde, Emily Redmond
Vice President: Gia Haemmerle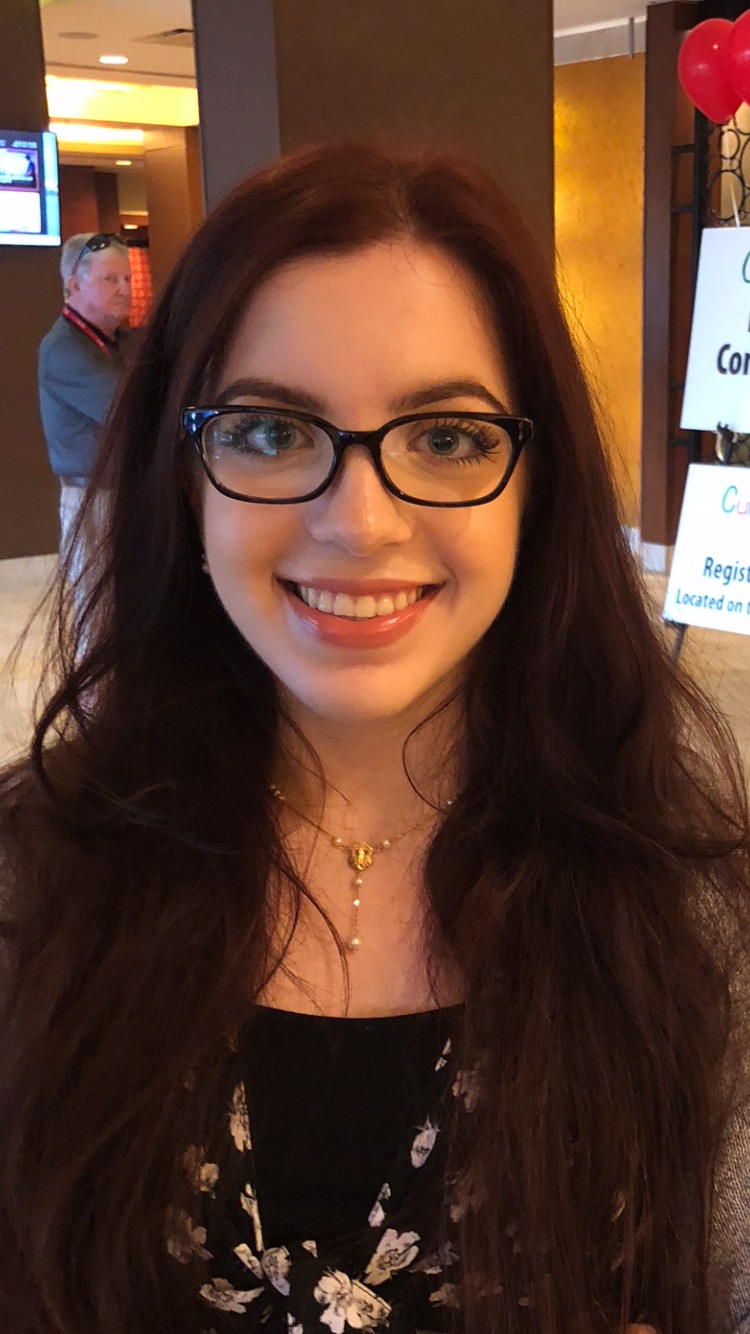 Salvete! I am Gia Haemmerle and I'm so thrilled to be serving as your MDJCL vice president this year. I hope to boost the importance of spirit and service during MDJCL events throughout the year, which I believe will foster friendly competition and a strong sense of community among our Latin family. I also want to promote additional service projects that appeal to schools with smaller chapters that may not have the amount of students/funds needed to be successful, as I myself am a member at large from Linganore High School. I believe that these efforts will allow us to become bonded by our shared experiences and long lasting memories made through time in MDJCL, and allow us to dominate at nationals in Fargo this July! If you have any questions pertaining to spirit or service, please feel free to contact me at Giahaemmerle@yahoo.com
I look forward to talking with each and every one of you at MDJCL events during the year!
Parliamentarian: Mika Kretzmann-Clough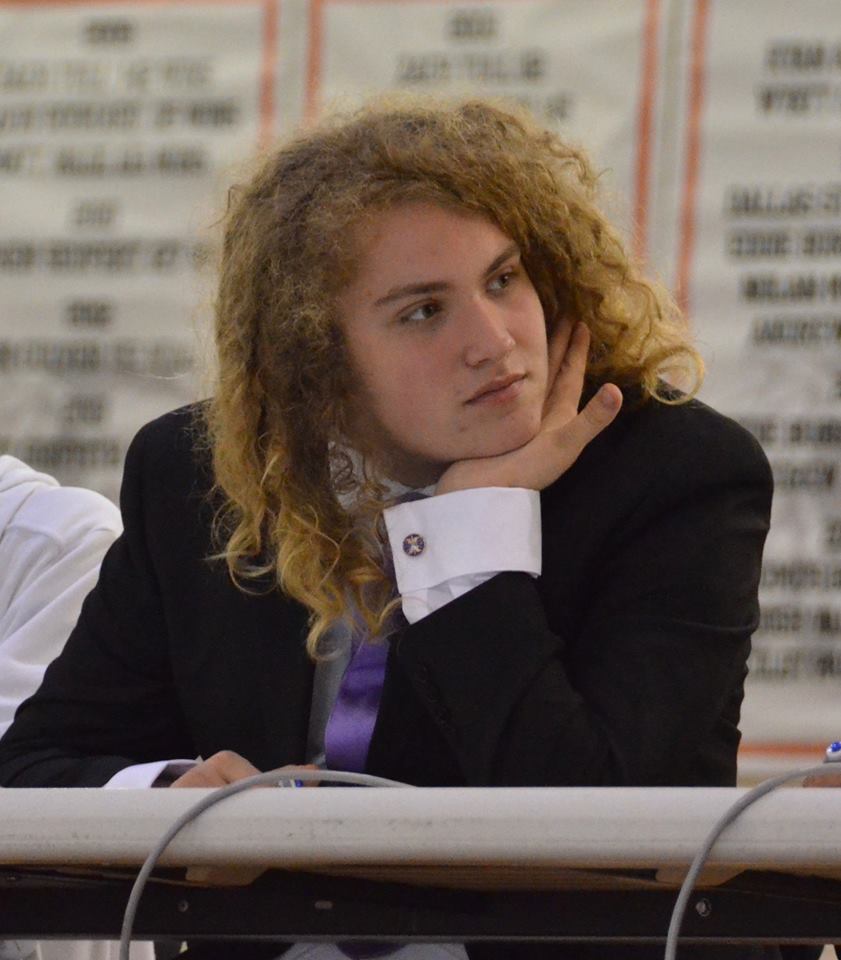 Salvete omnes. I am Mika Saro Kretzmann-Clough and I'm your parliamentarian for the year. I'm really looking forward to it and you'll definitely see me around at all the events, make sure to say hi! I'm especially excited to see those of you that are coming to Nationals. I'm sure we are all going to make Maryland proud there. And for those of you that may want to get involved in the decision-making process for MDJCL, you should consider running for office next year. If that is you I would be very excited to speak with you. You can reach me at saromika@gmail.com if you have any questions about elections or the constitution.
Historian: Mary Chavez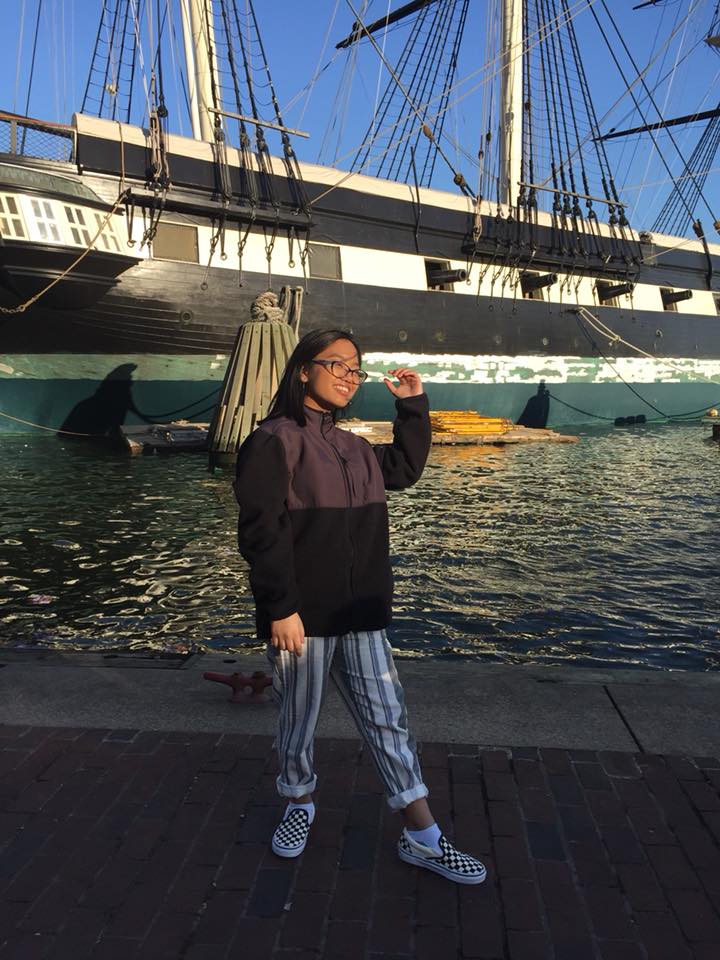 Salvete amici! I am so excited to be your MDJCL historian! You will likely see me around during events a lot next year with my camera and a Latin shirt. Look out for the short girl wearing bright colors! I love the color yellow, guitar, rom-com movies, Shiba Inus, and boba tea! I am really, really excited to create our state scrapbook this year and look forward to all the memories we'll make! You can contact me at martzieyart@gmail.com ! Thank you
Editor: Josiah Sanders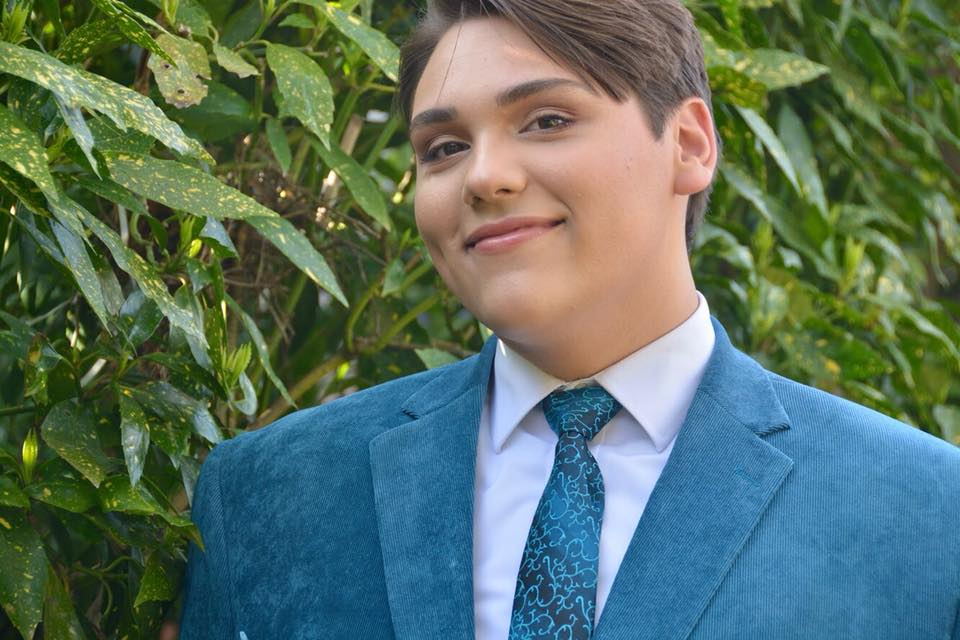 I am Josiah Sanders and I am extremely excited to be serving as your MDJCL Editor this year! I have a lot planned for this year and am very excited to leave my impact on MDJCL and The Torch. This year I have engaged our community here in Easton and have gotten a sponsorship from one of our local printing companies to have a full color Torch this upcoming year. Throughout the year I want to find a more journalistic approach for our Torch. Being active in the MDJCL family is crucial to my time in office. I want to not only be serving as your officer but be there as your friend. I am thrilled to have this opportunity in front of me and I will do everything in my power to fulfill the expectoration put in my path as Editor. Please talk to me or email me at josiahsanders2001@gmail.com with anything involving The Torch or myself!
Member-at-Large: Grace Rish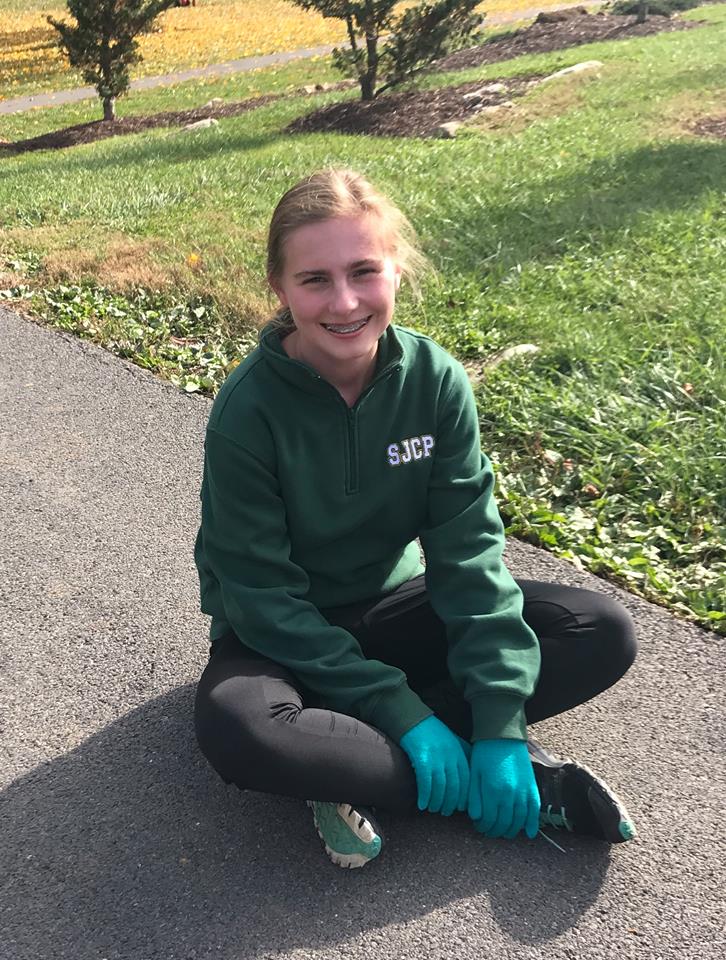 Salvete omnes! I am so excited to be representing you on the MDJCL board of officers as a member at large! This coming year will be filled with fun, competition, and of course a lot of Latin! One of my main goals this year as a board member is to help more schools join our beloved organization and help schools who are struggling with funding get back on track and remain active members. Another goal I have is to help all of our current schools remain connected over the course of the year through meetings and an expansion of our social media presence. Hopefully I will see you all at National Convention in Ohio! Gratias vobis ago!