MDJCL 2018-19 Announcements
Eheu, our events for this year are at an end. Except that is, planning for Nationals in Fargo, ND!!
Check out the Awards page for Convention results of various kinds as well as the Facebook page for an album of photos.
National JCL Convention '18
17 Delegates, 1 teacher, and 2 chaperons represented Maryland at the National JCL Convention this summer in Ohio and did you proud!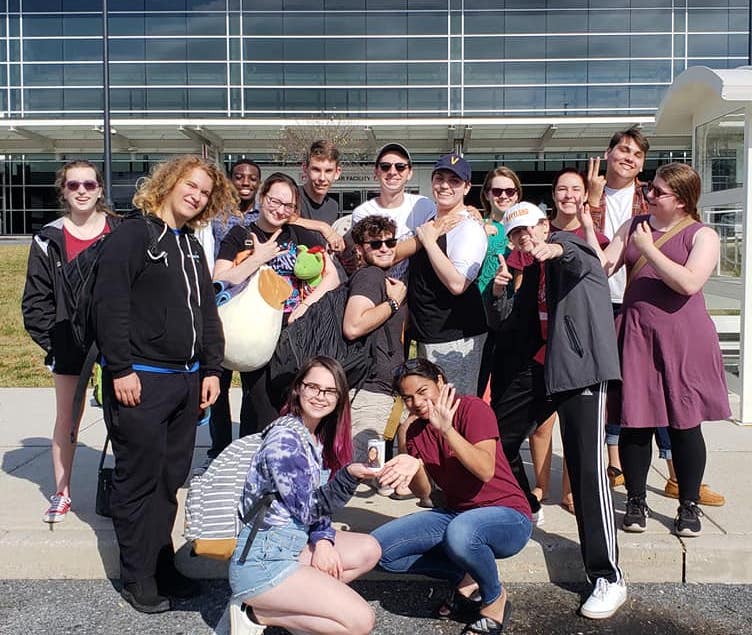 Long car rides, bonding like a family, screaming at the top of your lungs, politics, academic testing, art, sports, and most of all, the classics. These factors are what make up the most memorable parts of the National Latin Convention in late July. Nationals is the epitome of the way we celebrate the classics in a modern age. Small, medium, and large states, all meet at one college to bask in the light of the classics and what it has brought to the modern world. At the 65th National Latin Convention, Maryland had quite the time. We drove two large vans up to Miami University in Ohio. The car rides gave each and every person - even if they hadn't known each other beforehand - a place to connect and make a deep connection with our fellow Marylanders. Overall, Maryland sent sixteen student delegates, making us a small state. But, even with our small state status we strove to, as a group, be the state that people remember as the kindest state. As a result of this, at our lunches we made new homes for people who seemed to be lost, and made them into official Maryland Adoptees. Everywhere we walked there always seemed to be new people we wanted to connect with and befriend. It is safe to say that at the end of convention we had many more than sixteen delegates. At convention we participated in many of the different events that they offer, such as many different academic tests where we had many placements, submitted different graphic art pieces, with many placements there as well. One of our biggest accomplishments at convention was that one of our delegates, Natasha Panduwawala, was elected National President! As soon as she announced her candidacy to us, Maryland was all in for her. There wasn't a single person from Maryland that didn't help her candidacy in some way. Everywhere we went we represented not only who we wanted to be as Maryland, but who we wanted people to associate Natasha with. That in itself was so rewarding for every delegate from Maryland. MDJCL certainly had its impact on the national level, winning second overall for spirit. Nationals is a once in a lifetime experience, differing every year you attend, and going to nationals is truly a life changing experience no matter what you go there for. There is always a way to have fun when you attend the NJCL Convention.