MDJCL 2017-18 Announcements
New this year! Apply for the MDJCL Academic Award by downloading and mailing in this packet or online: here. Winners will be announced at State Convention.
Vote for this year's t-shirt design below (or click here)! All attendees to State Convention will receive one upon arrival. Deadline to vote: February 24th.

Year-Long Service Project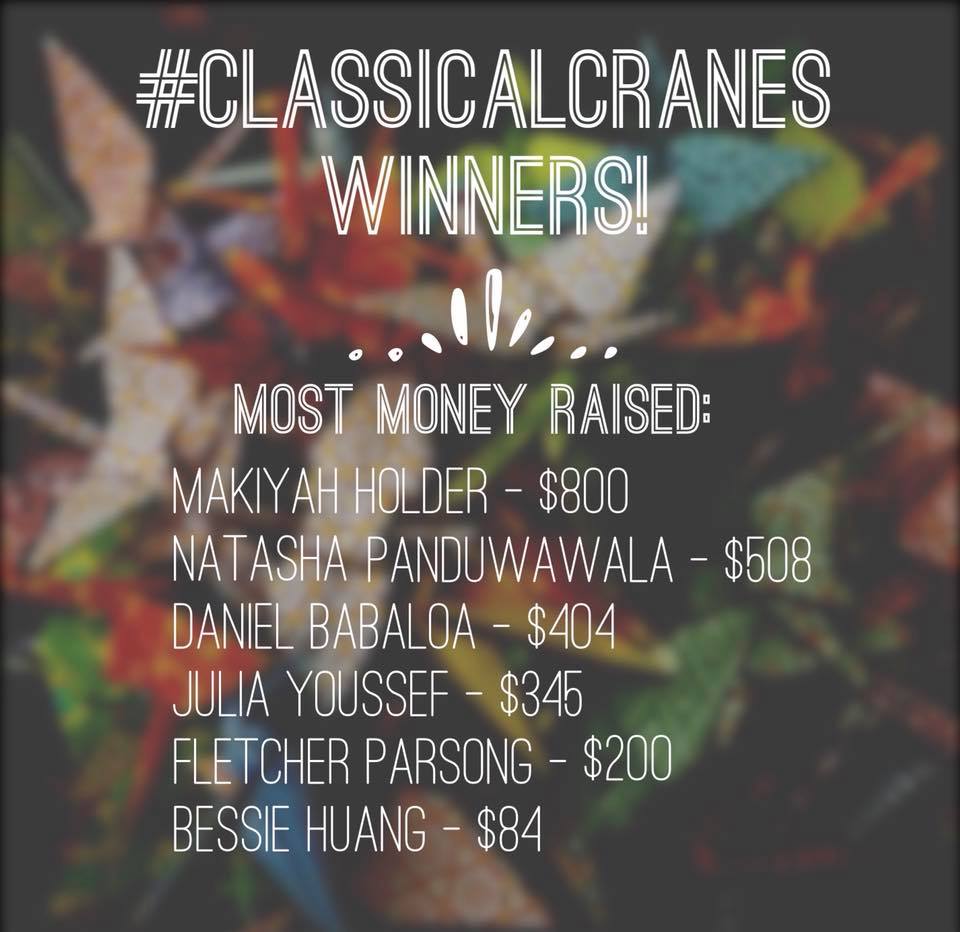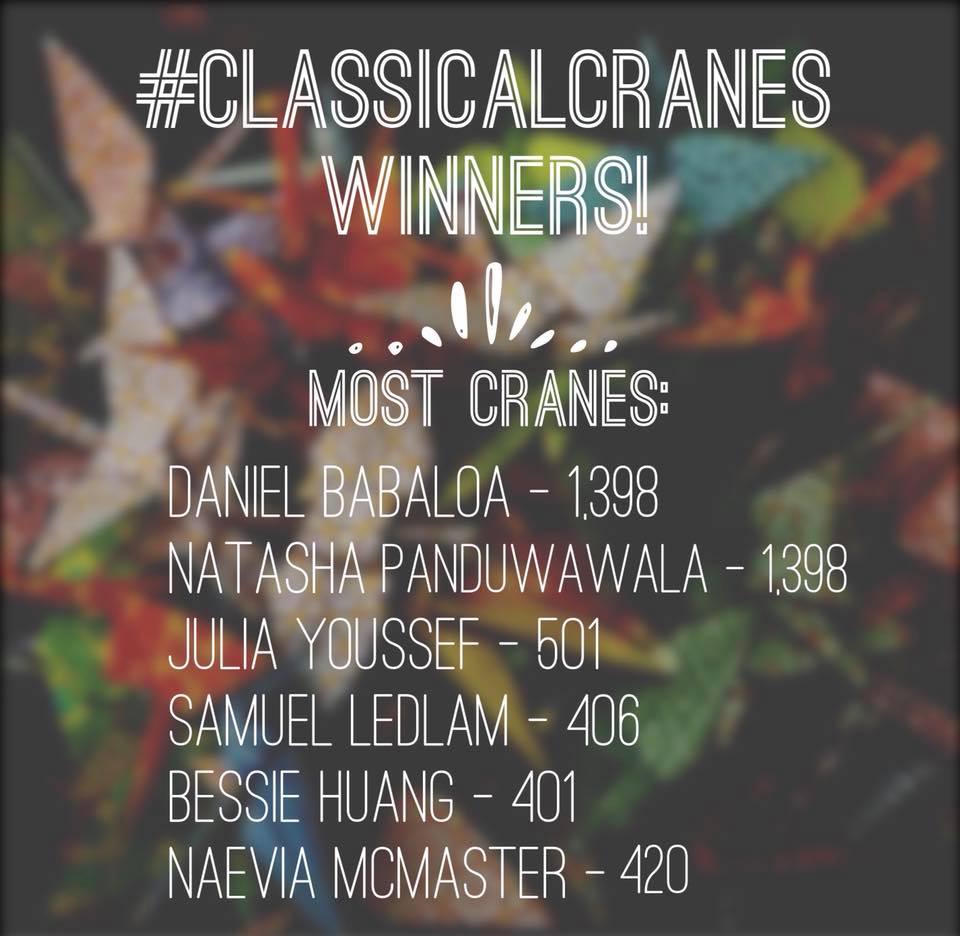 *shoutout to Dulaney HS for making 667 cranes together!
See the leaderboard here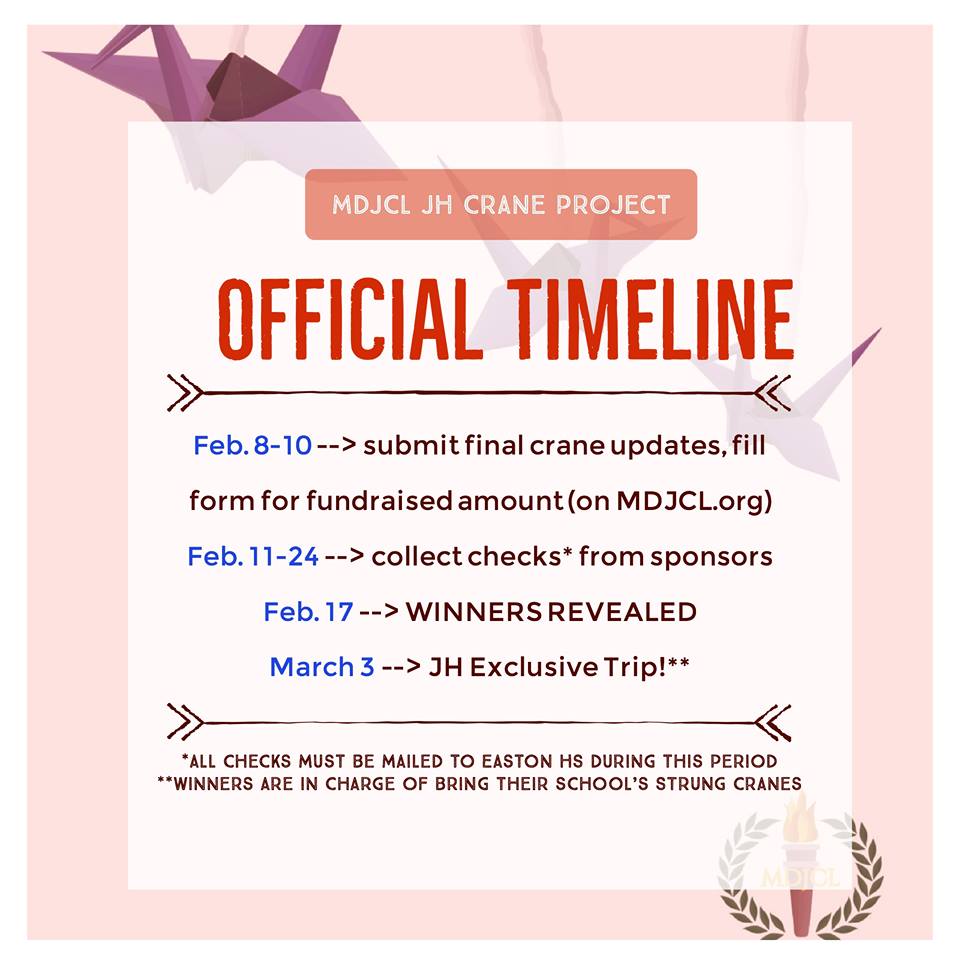 Registration will be available for State Convention on February 28th.
Please download the Convention Packet and begin preparing for all the competitions and activities! Feel free to contact the officers Magistra Kunz with questions
National JCL Convention '17
21 Delegates, 2 teachers, 2 chaperons represented Maryland at the National JCL Convention this summer in Alabama and did you proud!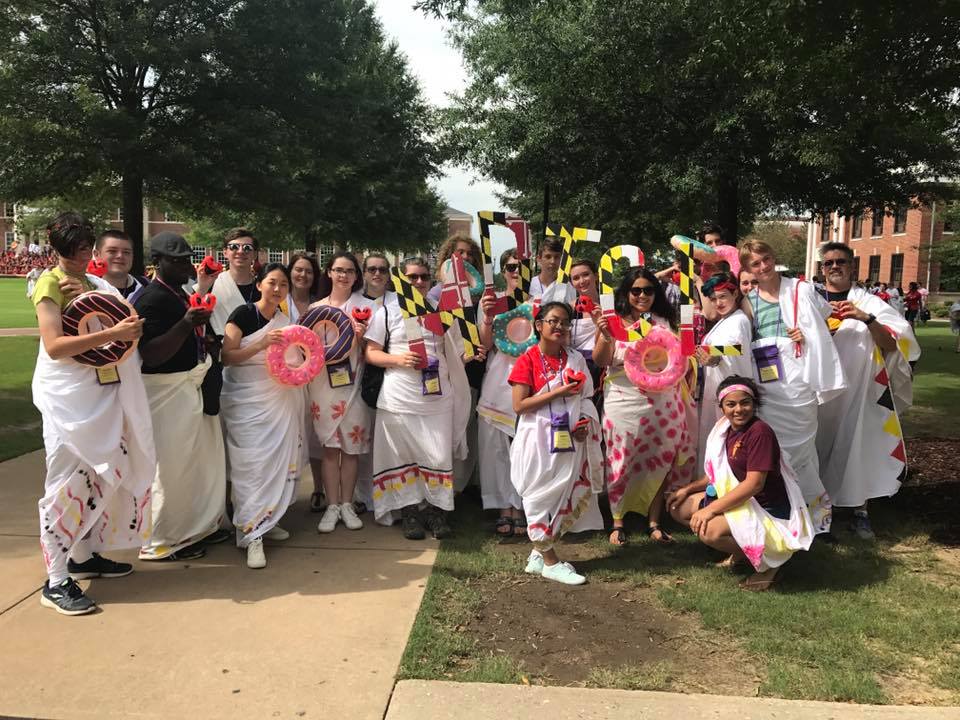 These delegates competed in a variety of events against other states, including graphic arts (watercolor, pencil, impromptu), academic testing, dramatic interpretation, Olympika (swimming, track, friscus). The delegation came together to show unity and planning in the daily Spirit competitions (led by Natasha Panduwawala), winning 1st one day and 3rd overall among the small states. To single a few individuals out: Anna Karpowicz earned 4th place for the Greek Life and LIterature test, Chillian Cuthbert-Emon earned 2nd place for his essay, and Kaitlyn Tilley took 2nd place among the pencil drawings. All those students are from different schools and they came together to represent MD. Multas gratias vobis ago!